Part 2: How to Display Video
It's important to know what comprises a complete solution for displaying video, animation, or moving images on your structure. While direct-view luminaires are a critical component, there are more elements to consider. If you understand what a complete solution looks like, then you can plan, estimate, and implement it—without any surprises.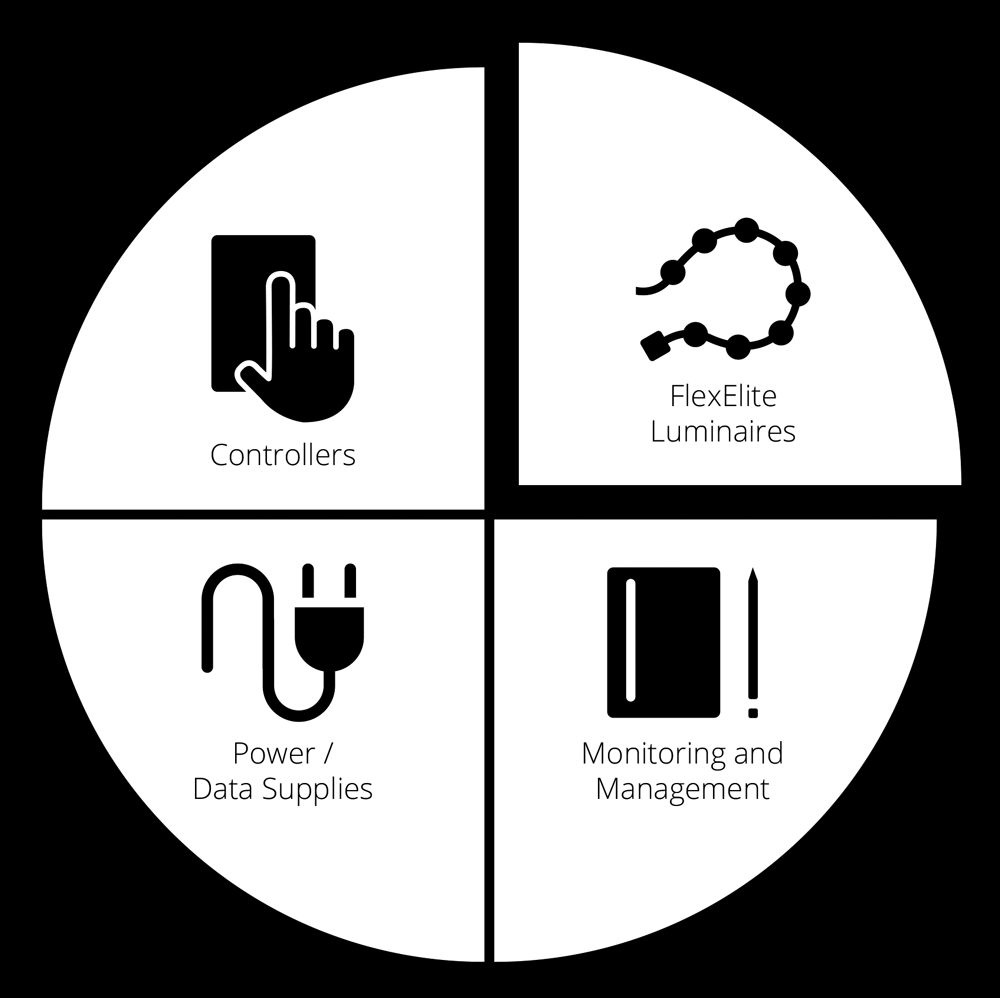 Color Kinetics direct-view luminaires:
A wide array of options for points and lines of light.
Our advanced direct-view LED luminaires are known for their performance, advanced technologies, reliability, and ease of installation and use. Our direct-view portfolio includes an extensive array of luminaires that create lines and points of light. And we continue to expand our portfolio to offer even great brightness, performance—and all the capabilities that the evolving marketplace wants and needs.
LINES OF LIGHT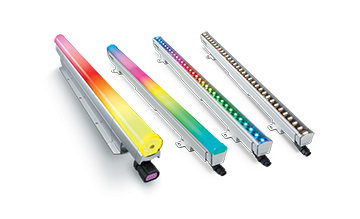 Rugged, durable, and capable of precise resolution control down to 1.2 inches (30 mm), our Accent family (including Accent MX Powercore and iColor Accent Compact) is the right choice for large-scale installations that need maximum linear performance.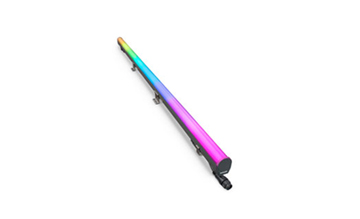 VAYA Tube is a reliable, capable, direct-view workhorse, combining the lighter weight, node/pixel spacing, simple installation, and reliability that most mid-sized implementations require.
POINTS OF LIGHT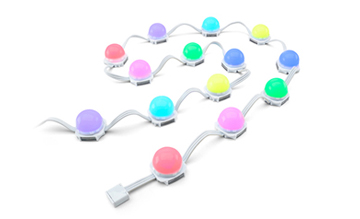 Our Flex family and FlexElite family of direct-view luminaires provides a remarkably flexible set of nodes that can be easily attached to curved and irregular surfaces, opening up new possibilities for direct-view installations.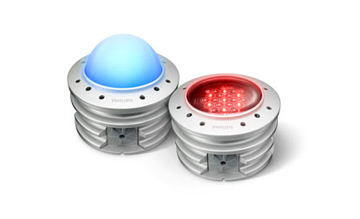 ArchiPoint is the most powerful pixel luminaire available, creating direct view (and traditional) light that can be seen for miles, and bring power and sophistication to specialized installations.
Power and Data Supplies (and cabling):
Bringing power to light.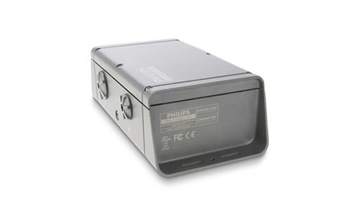 Luminaires turn electricity into LED light, so they need specialized/integrated sources of electrical current and data. Cables between luminaires, as well as from the power/data source—such as Data Enabler Pro—create the all-important connection between dozens, hundreds, or thousands of luminaires.
Controllers:
Meet the brains behind brilliant, dynamic video.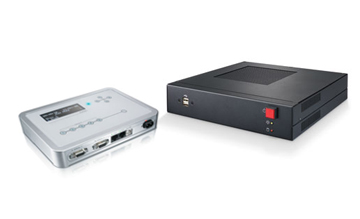 Our wide range of DMX and Ethernet controllers makes creating and controlling light shows and effects simple. These powerful, easy-to-use controllers allow you to achieve precise control of any LED lighting system, from the simplest installations to large-scale video displays. Integrating advanced hardware and innovative software, controllers turn your vision into a reality, from authoring to management. 
Monitoring:
Get insights and make adjustments, quickly and easily.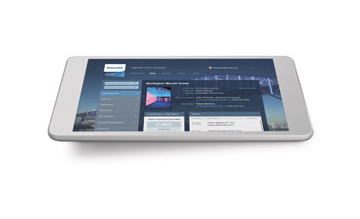 ActiveSite is the first ever cloud-hosted connected lighting system for remotely monitoring, managing, and maintaining architectural LED lighting installations—including direct-view video installations of all sizes.
Part 2: Displaying Video? Here's What You Need
Part 3: Calculations for Direct-View Video Applications
---