Quick Start Guide Configuring Luminex LumiNode 4 DIN for Color Kinetics luminaires
This procedure requires the separate purchase of a Luminex LumiNode 4 DIN RJ45
(Signify 12NC part number 913701059003)
Start by following the installation procedures outlined in the LumiNode User Manual to install and connect your LumiNode 4 DIN.
Configure your computer using the typical Color Kinetics IP network address (10.x.x.x) and connect to the lighting network.

Open a web browser.
Enter the IP address of the LumiNode to be configured.
Enter default credentials as:
username: admin
password: 1972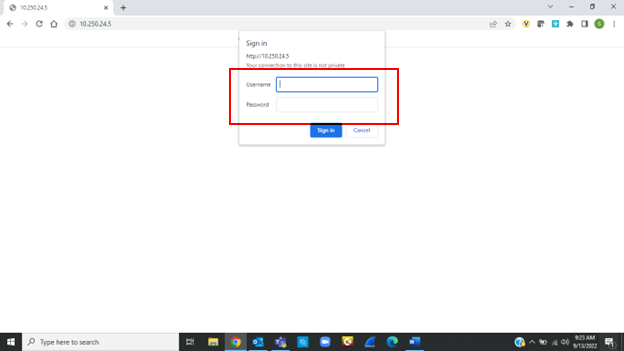 To load a new profile go to step 9.
Manual configuration
Once logged in you will configure the outputs needed. There are 4 outputs available.
On the output to be configured left-click on the middle box for switch engine and select Forward and SAVE.

Confirm DMX is showing in the right column.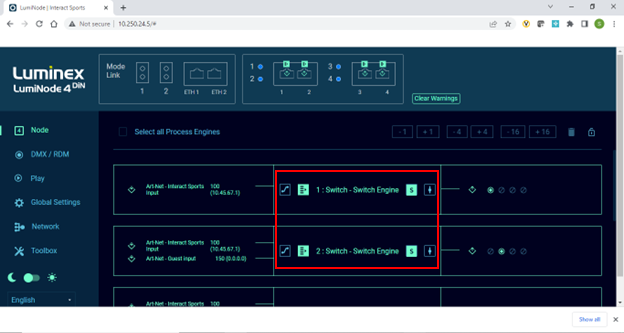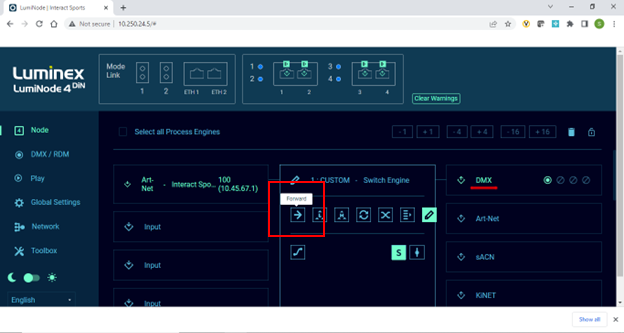 Now left-click on the left box for the Input.

Once that opens uncheck the box for ArtNet.
This will show a list of new inputs and select KiNET v2.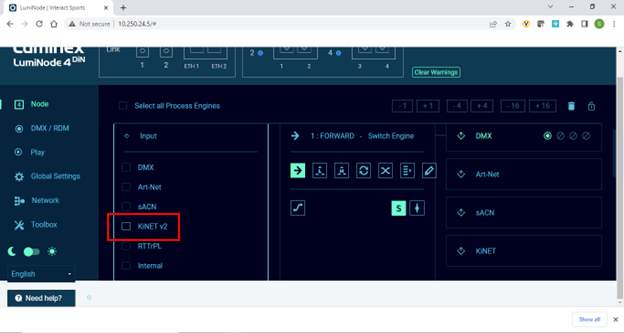 Once KiNET v2 is selected you must enter the IP address of the controller being used. For this example, we are using 10.1.3.100 for the Light System Engine (LSE).

Select the advanced wheel, and uncheck the box for Accept Own Data.
Select SAVE.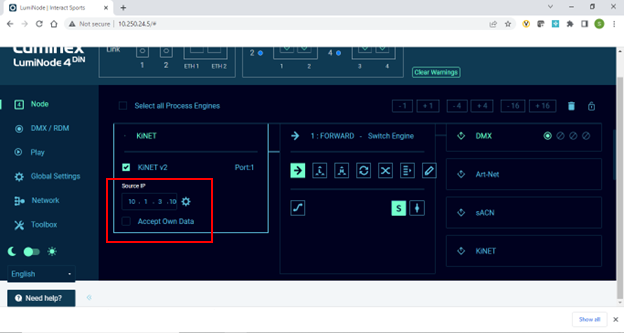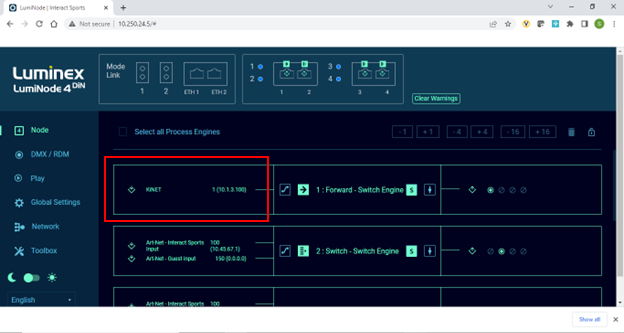 Now the input is set to KiNET, and output is set to DMX.
Repeat this for any other outputs used.
Loading a new profile
Go to TOOLBOX.
Select Import and go to your file.
Download an example file here. For this example we are using a configuration for all 4 ports on Light System Engine (LSE).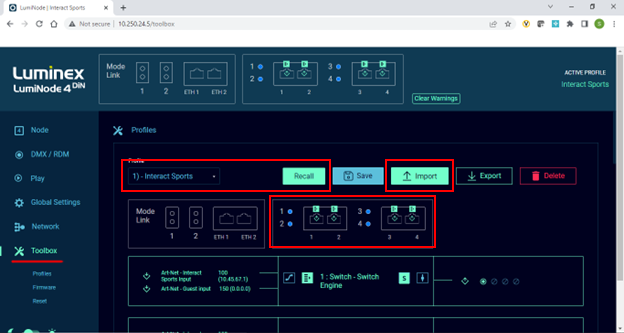 Once the file is imported you will see Color Kinetics LSE listed in the profile.

Select Recall to make it the active profile.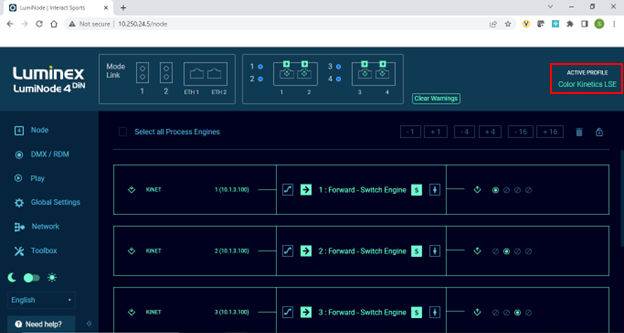 For additional Luminex LumiNode 4 DIN information refer to:
Color Kinetics webpage: www.colorkinetics.com/global/products/controllers/luminex-luminode-4din
---