Color Kinetics Lighting Applications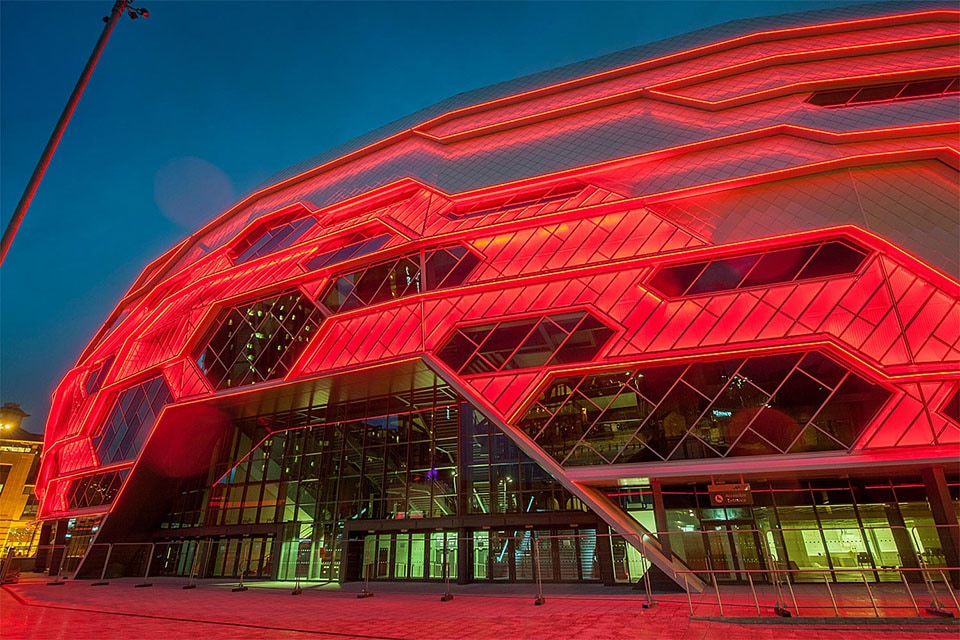 Wall Grazing
Wall grazing emphasizes the textures of an illuminated surface, creating a higher level of visual interest. Our grazing luminaires deliver high-intensity, intelligent white and dynamic color light in a range of beam angles, from narrow to wide, to achieve a variety of attention-getting effects.
See all Wall Grazing Luminaires.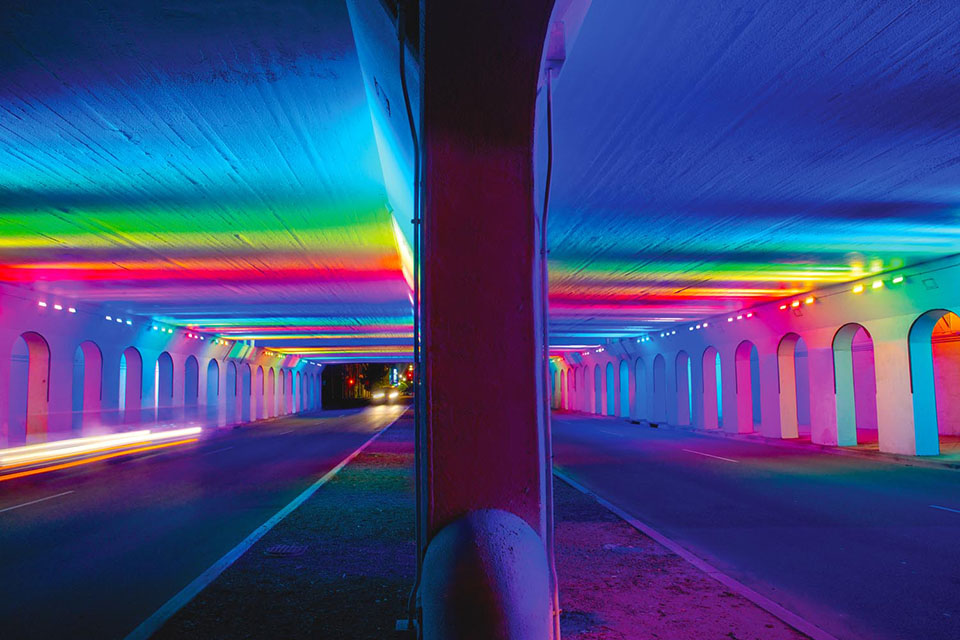 Wall Washing
Wall washing illuminates a large surface evenly, smoothing imperfections and helping make a space brighter, cheerier, and more inviting.
See all Wall Washing Luminaires.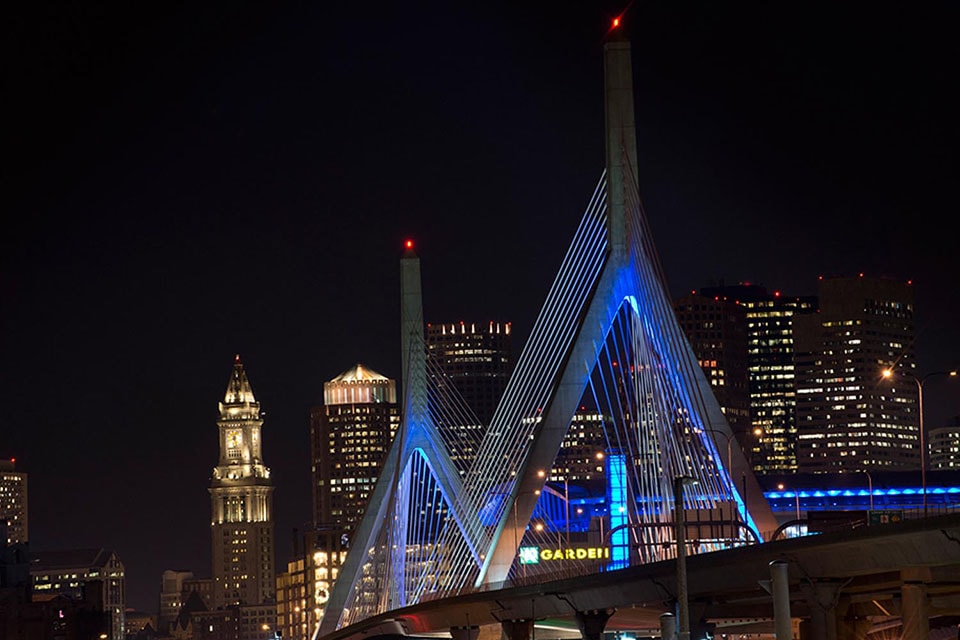 Flood Lighting
Ideal for illuminating large surfaces, flood luminaires can throw light to great heights for full saturation of surfaces with white or dynamic color light.
See all Flood Lighting Luminaires.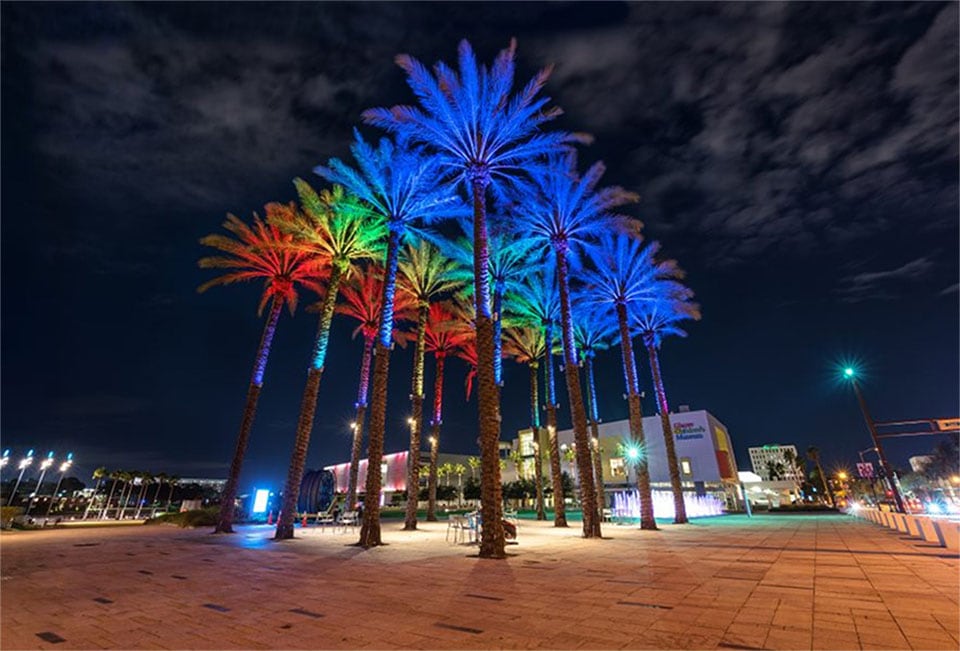 Spot Lighting
Architectural installations, public monuments, landscape and hardscape environments often require the narrow focus of a spotlight. Our spot lighting luminaires are ideal for creating dramatic effects using concentrated color-changing light.
See all Spot Lighting Luminaires.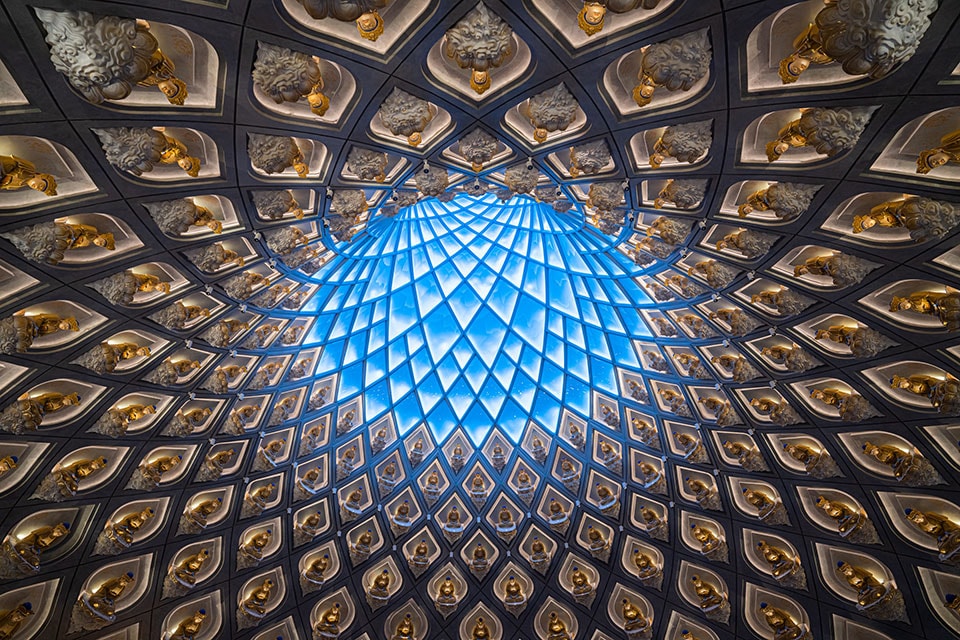 Concealed Interior
Concealed interior lighting is ideal for accent and aesthetic effect lighting to add drama and interest in brightly lit environments, such as retail spaces, nightclubs, lobbies, atriums, and other locations.
See all Concealed Interior Luminaires.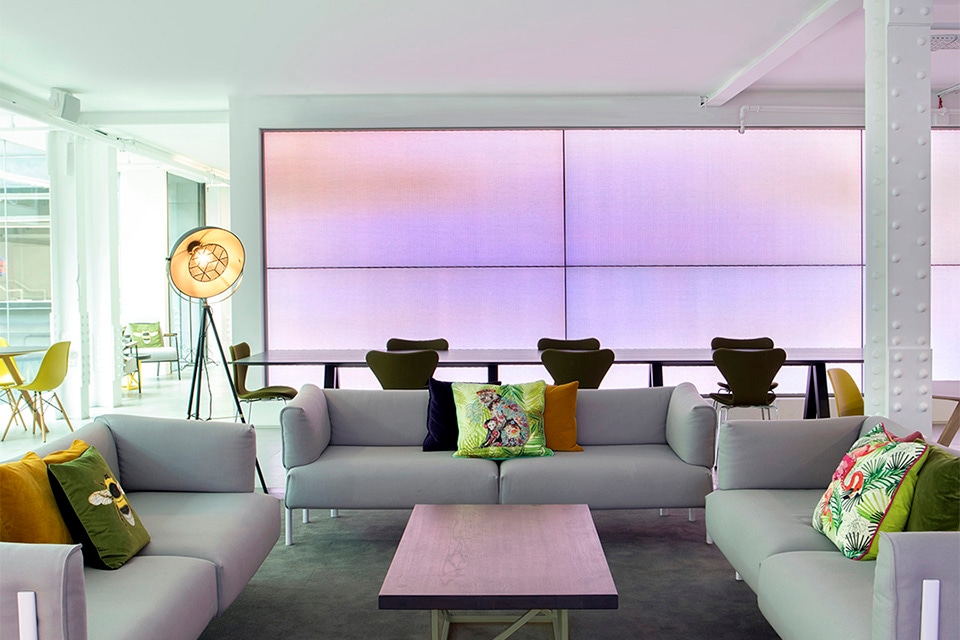 Direct View
Full-color LED direct-view luminaires with fine levels of control can display complex, dynamic images and color-changing effects, as well as large-scale video. Linear and strand luminaires can create two- and three-dimensional displays on any scale, from stunning indoor set pieces to building-covering video displays visible for miles.
See all Direct View Luminaires.
General Illumination
General illumination luminaires provide ambient or task lighting to interior spaces, transforming them into livable and functional environments. These flexible luminaires provide high-quality, solid white lighting, a variety of color temperatures, and low-profile housing options.
---