Custom Content Quick Start Guide - Luminous Textile
In addition to using video content for Luminous Textile with Kvadrat Soft Cells from our Luminous Surfaces Content Library you may upload your own dynamic video content with our Content Manager software. If you are creating content here are a few considerations:
Create soft fascination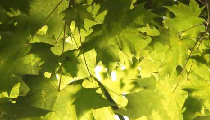 Luminous Textile is intended to create 'soft fascination' that enhances the ambience in a space.  It is not intended, nor suitable, to show 'hard fascination' information such as detailed logos or lines of text. When creating content ensure you understand the softness and diffused appearance of Luminous Textile. The front textile used in an installation influences the output. Recordings of how sample videos look on various textiles can be viewed in the 'Textile overview.'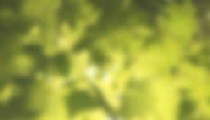 Get inspired by our dynamic video content portfolio. All this content is working very well on Luminous Textile. Additionally, we have a preview tool in our software (in the 'playlist editor' step). This gives you an indication of how your content will look on your panel(s). Download the Content Manager manual or detailed instructions. The best suitable content is always project depending. You are advised to involve content designers in the project you are working on.
File requirements
Format: WMV (Windows Media Video v9)
Codec: VC-1
Frame rate: 25 fps (advised. The system supports frame rates up to 50 fps.)
Bit rate: 110 Mbps (depending on content. Abstract content can be 1 Mbps. Video footage is best at 10 Mbps. Too low bitrates are known to create non-smooth movements)
Keyframe interval: 5 s
Adobe After Effects settings example: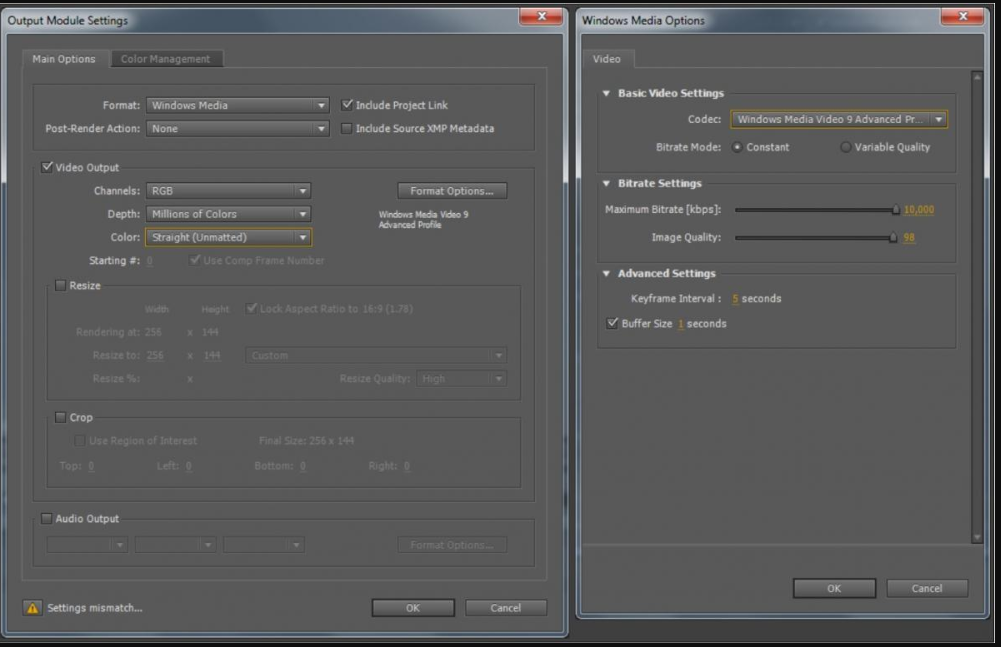 Resolution and aspect ratio
Preferred
The preferred resolution and aspect ratio are project depending.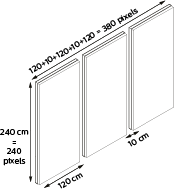 Metric system:
If you take the overall dimensions of an installation in centimeters, you can use these values as resolution in pixels. 
Example: 3 panels of 120 x 240 cm, mounted portrait, 10 cm spacing between the panels. Advised resolution: 120+10+120+10+120 = 380 pixels wide, 240 pixels height.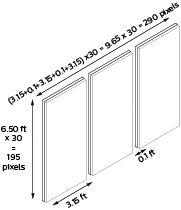 Imperial system: 
If you take the overall dimensions of an installation in feet and multiply these values by30, you can use them as these values as resolution in pixels. 
Example: 3 panels of 3.15 x 6.50 ft. mounted portrait, 0.1 ft. spacing between the panels. Advised resolution: (3.15+0.1+3.15+0.1+3.15) x 30 = 9.65 x 30 = 290 pixels wide, 6.50 x 30 = 195 pixels height.
For a multiple panel installation (positioned side by side or with a certain spacing in between), please use the outer dimensions of the panels as installed.
Possible
With the Content Manager software, you can determine the composition of the panels compared to the source content, including adjusting the aspect ratio of the video. Therefore, any standard definition video (16:9 or 4:3) can be used as source content too. If this method is used it is advised that the content designers are actively involved with setting up the 'playlist editor'. This is the step where the compositions are created. For more information download the Content Manager manual.
As Luminous Textile is a low-resolution technology, High Definition (HD) content files do not bring improvements compared to standard definition (SD). The software uses sophisticated algorithms to downscale the content to match the actual nodes inside the Luminous Textile panels. The use of very low-resolution files (close to the actual node resolution of an installation) is therefore not advised.
Lengths, looping, and fading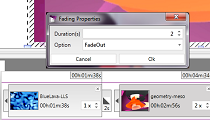 The maximum length of videos is depending many variables, but as indication several hours is realistic. If possible, make a video loopable. This ensures seamless continues playback. Content Manager software can create playlists, with optional fading between the pieces of content (fade in, fade out, cross fade).
We advise you to add the fading in the software and not in the source content. For long scenarios it is wise to render multiple shorter pieces of content. This way you are more flexible in the software. You also refrain the need to re-render the complete source video if only a small alternation is required.
Support
Please contact us with any questions.
---