Data Enabler Pro
安装指示
PDF-000251-08 R07
2018 三月 15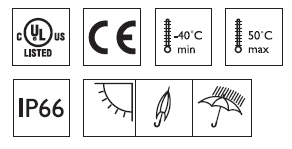 必须根据所有国家和地方的电气和施工准则及规范,由符合资格的电工进行安装。
安装该产品之前,请先访问产品页面 www.colorkinetics.com 以获取最新版的安装说明。由于在不断地改进和创新,安装说 可能会有所改动,恕不另行通知。
确认收到了所有部件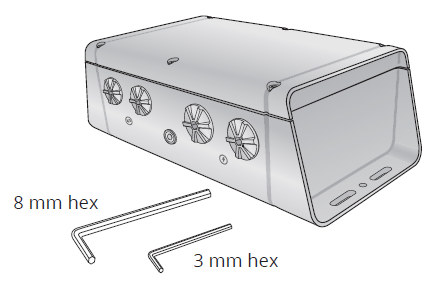 验证电气计划和所有必要的浪涌保护要求。
确保运行最新固件,并在必要时更新。
安装计划
参见《Data Enabler Pro
产品指南
》,获取关于安装计划的信息,包括电气和数据配置准则
确保电源关闭

永久式安装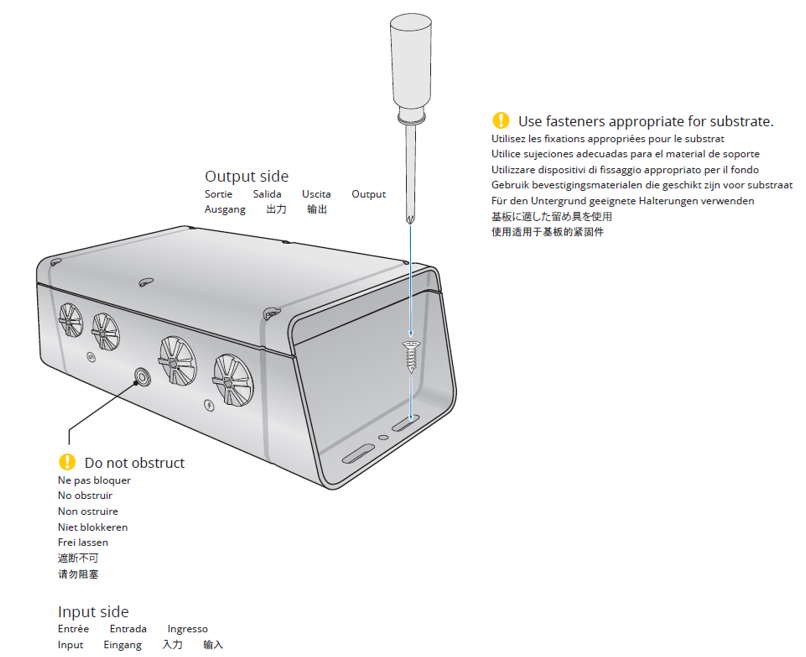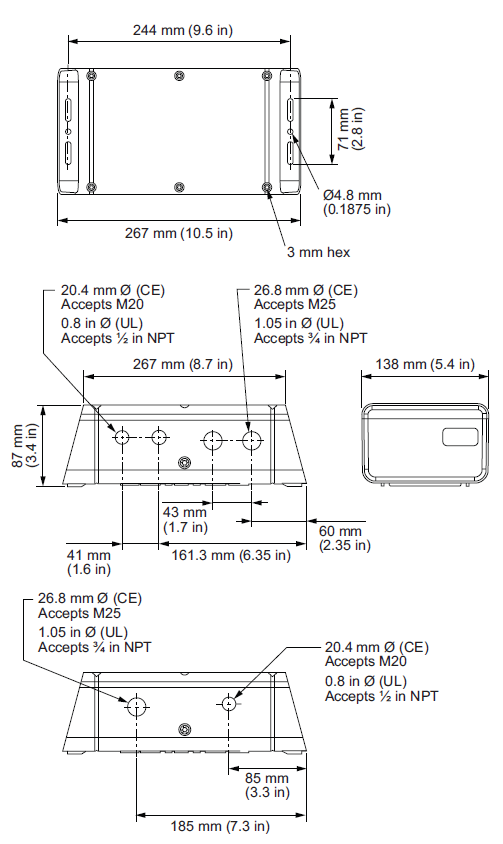 卸下护盖和相应的密封塞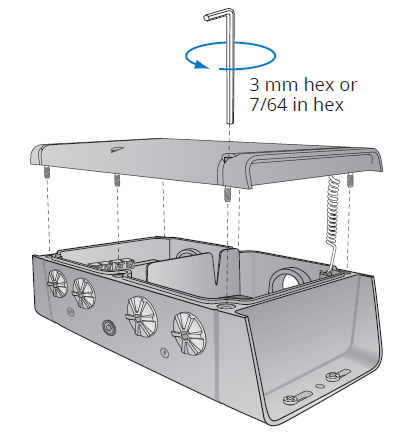 按生产商规格拧紧电缆连接器,密封塞扭矩大约为 156英寸-磅(2.2 牛米)。

在潮湿环境下,请使用RTV硅胶密封防水接线盒的所有入口,以防渗水。

连接数据 – DMX

连接数据 – Ethernet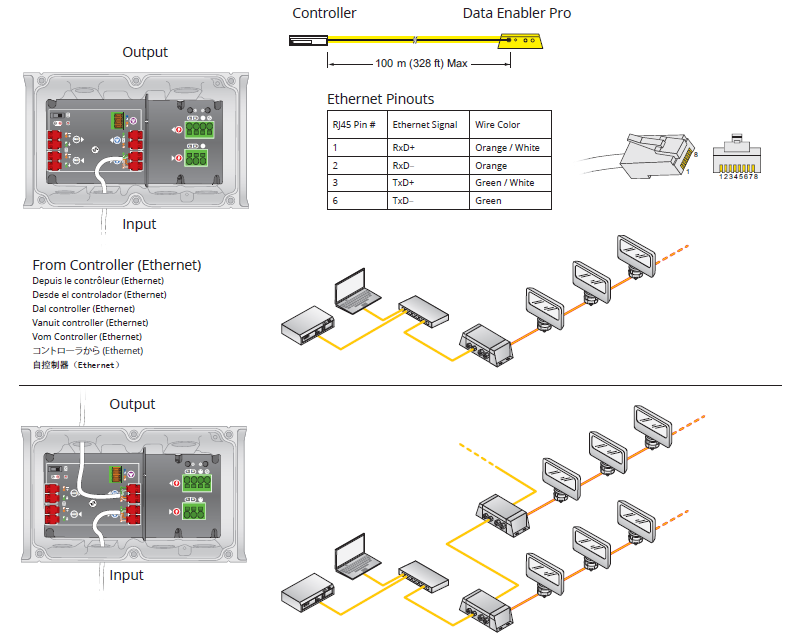 连接电缆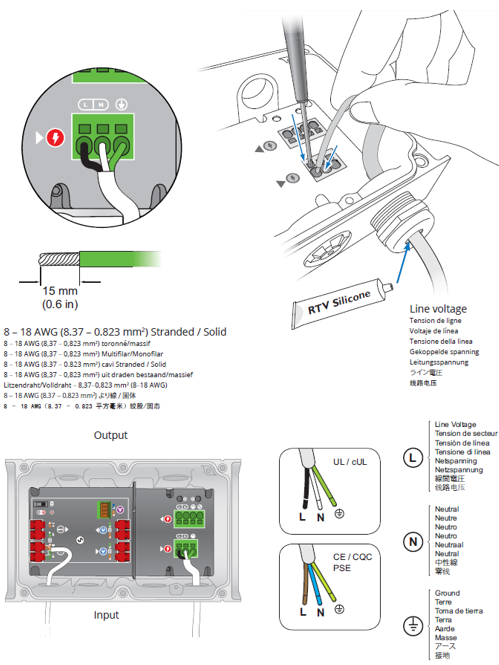 连接灯具电缆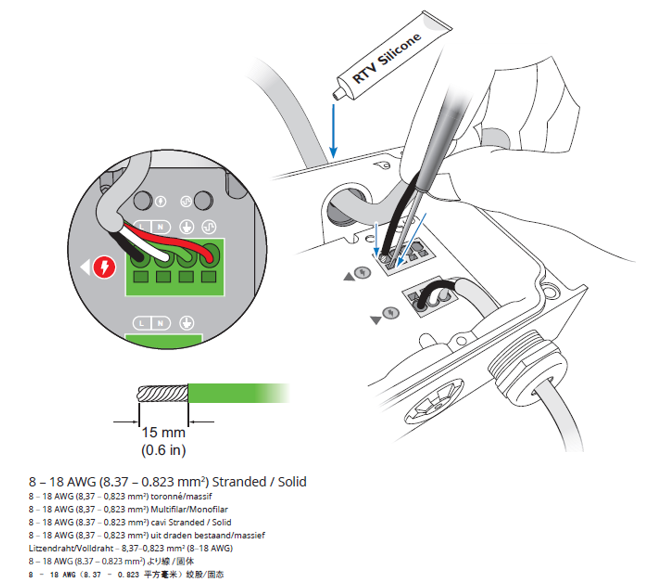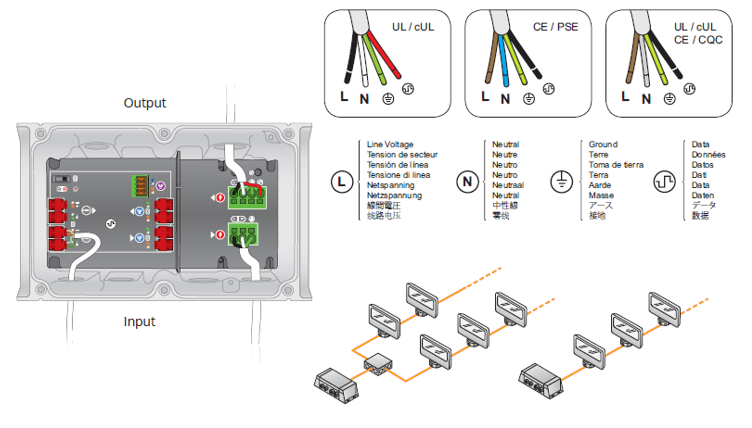 连接灯具电缆 - iColor Accent Powercore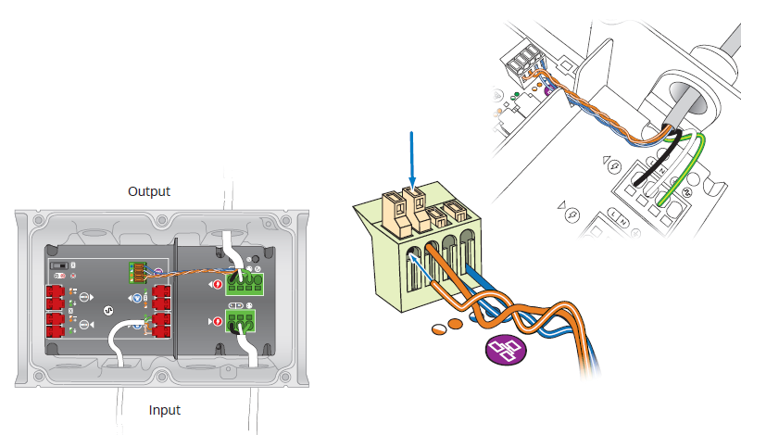 安全护盖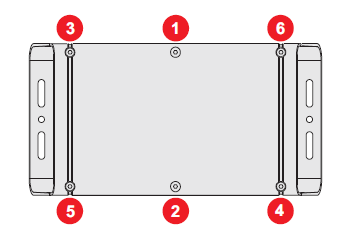 扭距至 大约 16 英寸-磅(1.8 牛米)
打开电源.
在安装或卸载之前,请确认电源已关闭。
在您阅读并理解本安装说明和安全标签之前,请勿尝试安装或使用 Data Enabler Pro 电源/数据源
请勿在非额定电压下使用 Data Enabler Pro 电源/数据源。 请勿超过指定电压和当前输入额定值。 仅与指定Color Kinetics照明产品搭配使用。
最终用户的责任是遵守这些安装说明,确定适当的导体大小以永久性地连接到传入设施,并提供与系统断开连接的方式。
This device complies with part 15 of the FCC Rules. Operation is subject to the following two conditions: (1) This device may not cause harmful interference, and (2) this device must accept any interference received, including interference that may cause undesired operation.
This equipment has been tested and found to comply with the limits for a Class A digital device, pursuant to Part 15 of the FCC Rules. These limits are designed to provide reasonable protection against harmful interference when operated in a commercial environment. This equipment generates, uses, and can radiate radio frequency energy and, if not installed and used in accordance with the instruction manual, may cause harmful interference to radio communications. Operation of this equipment in a residential area is likely to cause interference in which case the user will be required to correct the interference at his own expense.
This Class A digital apparatus complies with Canadian ICES-003.
此为 A 级产品。 在生活环境中 , 该产品可能会造成无线电干扰。 在这种情况下 , 可能需要用户对干扰采取切实可行的措施。
© 2019 Signify Holding. All rights reserved. Specifications are subject to change without notice. No representation or warranty as to the accuracy or completeness of the information included herein is given and any liability for any action in reliance thereon is disclaimed.
---
---