ColorBlast Powercore gen4
Installation Instructions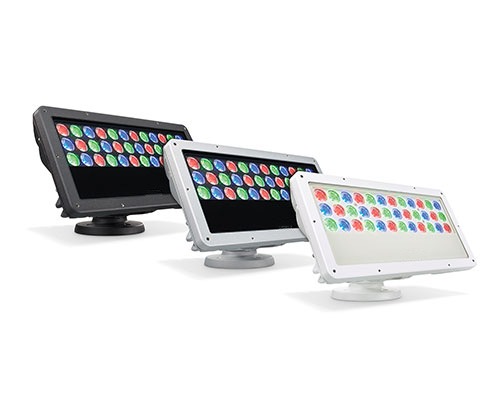 PDF-000378-01 R04
20 August 2019

Must be installed by a qualified electrician in accordance with all national and local electrical and construction codes and regulations.
Before installing this product, please visit the product page at www.colorkinetics.com for the latest version of the installation instructions. Due to continuous improvements and innovations, installation instructions may change without notice.
Confirm all components received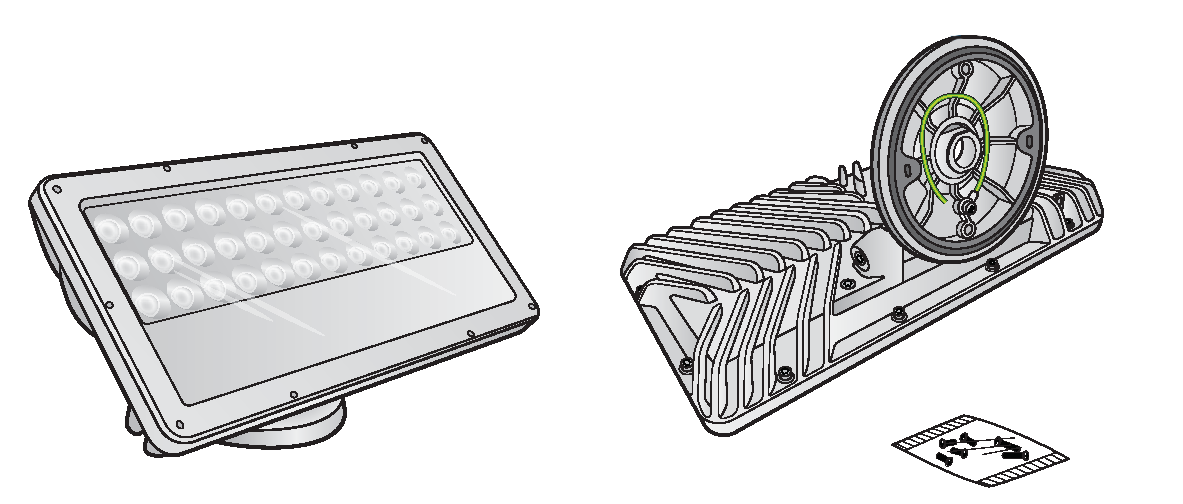 Gasket ring (attached)
Verify the electrical plan and all necessary surge protection requirements.
Data Control Limits
53.3 m (175 ft) maximum individual length

122 m (400 ft) maximum total length

Record location and serial number of each luminaire for addressing.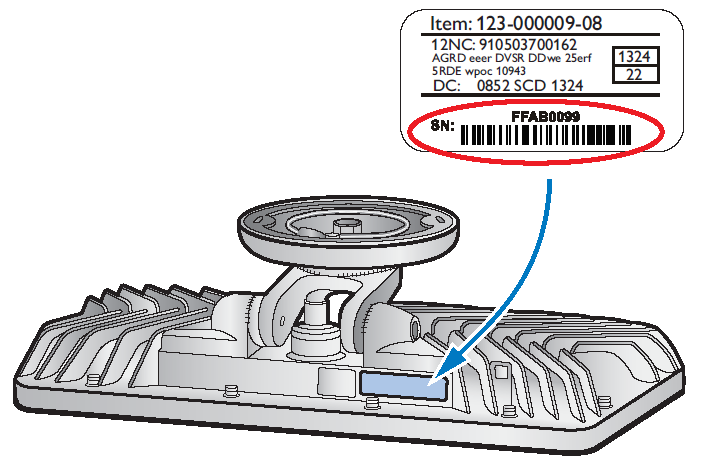 Make sure power is OFF

(Optional) Remove cable
Loosen cable compression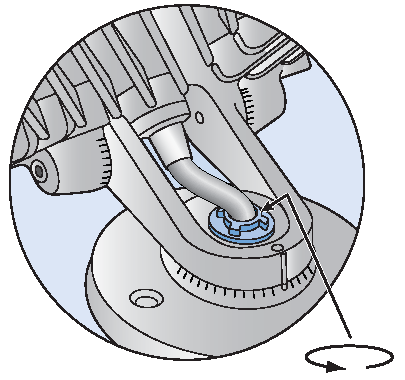 Remove cable lock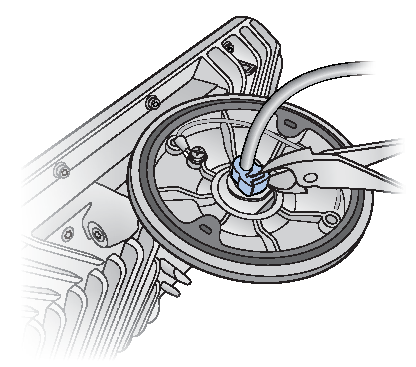 Connect luminaires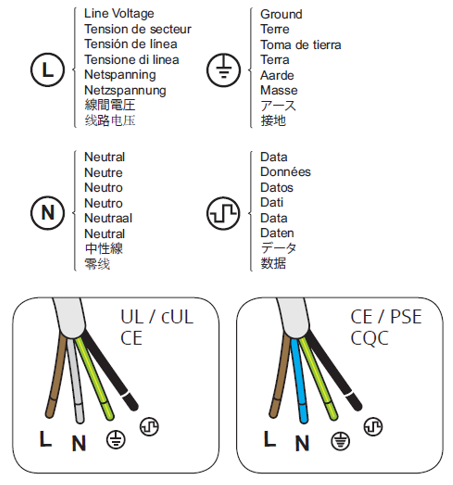 Line Voltage
Mounting options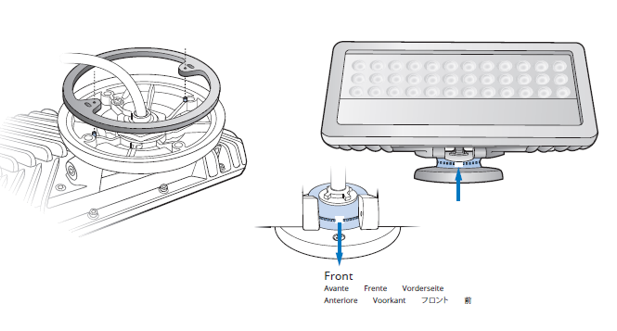 Flat surface (customer-supplied hardware)
Indoor junction box (#8-32 screws)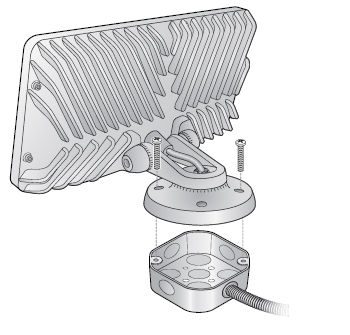 Outdoor junction box (#10-24 screws)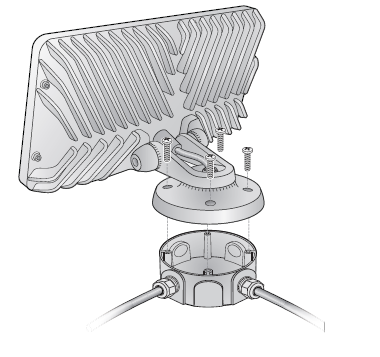 For wet or damp locations, seal all points of entry to prevent water infiltration. Use luminaire gasket (supplied), RTV Silicone, and weatherproof junction boxes

Connect the Leader Cable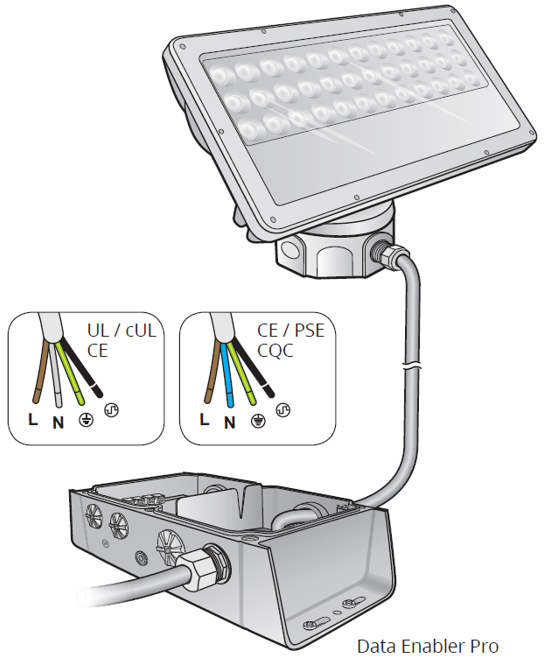 Turn the power ON.

Attach accessories (Optional)
Attach mounting arm (Optional)
Aim the luminaires

Do not look into beam.
Lock luminaires in place
Use only hand tools to lock luminaires
Lock rotation screw (2.5 mm) first
Torque setting: 2.82 N-m (25 in-lbf)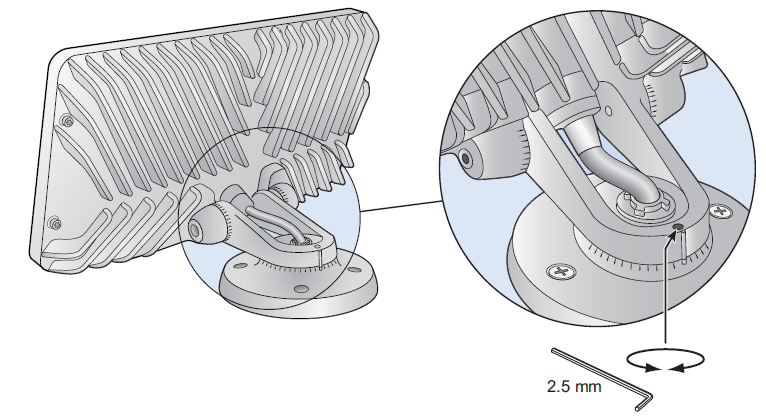 Tilt lock screws (5 mm)
Torque setting: 13.5 N-m (120 in-lbf)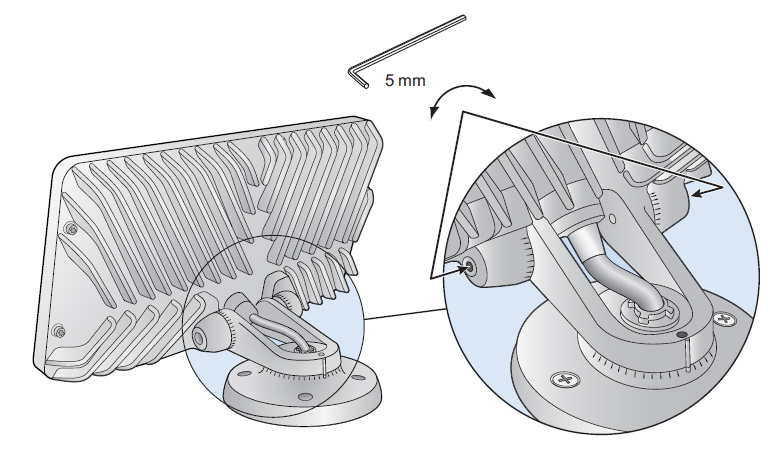 Attach safety cable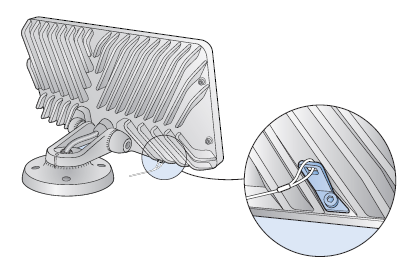 Ensure that main power supply is off before installing or wiring a luminaire.
Do not attempt to install or use a luminaire until you read and understand the installation instructions and safety labels.
Do not use a luminaire if the lens, housing, or power cables are damaged.
Luminaires have line voltage risk of shock and no user serviceable parts. Do not attempt to open them.
Do not use a luminaire for any voltage for which it is not rated. Do not exceed the specified voltage and current input for any luminaire.
Do not hot swap luminaires. Ensure that power to the series is off before connecting or disconnecting individual luminaires.
This device complies with Part 15 of the FCC Rules. Operation is subject to the following two conditions: (1) this device may not cause harmful interference, and (2) this device must accept any interference received, including interference that may cause undesired operation.
This equipment has been tested and found to comply with the limits for a Class A digital device, pursuant to Part 15 of the FCC Rules. These limits are designed to provide reasonable protection against harmful interference when the equipment is operated in a commercial environment. This equipment generates, uses, and can radiate radio frequency energy and, if not installed and used in accordance with the instruction manual, may cause harmful interference to radio communications. Operation of this equipment in a residential area is likely to cause interference in which case the user will be required to correct the interference at his own expense.
This Class B digital apparatus complies with Canadian ICES-005. Cet appareil numerique de la classe B est conforme a la norme NMB-005 du Canada.
220V条件下功率因数≥0.90, 最大电流0.25A.
© 2019 Signify Holding. All rights reserved. Specifications are subject to change without notice. No representation or warranty as to the accuracy or completeness of the information included herein is given and any liability for any action in reliance thereon is disclaimed.
---